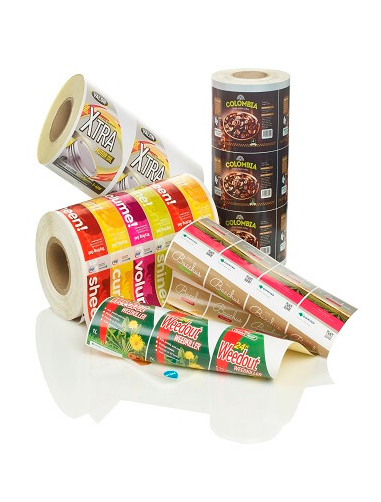 THE STORY ABOUT US
BEST FLEXIBLE PACKAGING COMPANY IN HYDERABAD
---
Jagannath Packaging is a flexible packaging company in Hyderabad. We manufacture flexible packaging material using Rotogravure technology. Rotogravure printing is the best choice to print millions of impressions. The finished product is more attractive as it has many bright colors with high gloss and the images are clear as it has high color strength.
Know More
OUR MISSION
---
Our mission is to consistently supply flexible packaging solution and become No.1 in packing using 8-Color Rotogravure Technology.
OUR VISION
---
Our vision is to be among the leaders of the packaging industry in India and to consistently grow our presence in the domestic and international markets.
OUR SERVICES
PACKAGING SOLUTIONS
---
We are driven by creating experiences that deliver results for your business and for your consumers. Our approach is simple and iterative.
FOOD PACKAGING

We provide Food Packaging that is Suitable for nitrogen flushing, Good moisture and oxygen barrier and Matt, Gloss, Metallic & see through combinations are available.

AGRICULTURE PACKAGING

We are offering very fine quality Agricultural Products Packaging Materials to our most reliable customers which are situated all round the nation. These Packaging Materials are widely used.

BEVERAGES PACKAGING

Choose from our diverse collection of pouches or roll stock for your products to create maximum shelf appeal to your customer . Aroma, freshness and flavour are the deciding factors of any beverage's quality.

INDUSTRIAL PACKAGING

Discover our high-performance industrial packaging solutions, which are reliable, secure and made-to- measure. Our research centers work with a range of compositions, fluting and treatments to prepare for the most difficult environments.

LIQUID PACKAGING

Our company specializes in manufacturing and supplying qualitative Liquid Packaging Material. Highly experienced and trained professionals are hired by us to manufacture.

HEALTHCARE PACKAGING

Our Pharmaceutical Packaging is a temperature and humidity-controlled site and maintains video surveillance of the packaging suites. We offers "cold-chain" refrigeration, serving temperature- sensitive product packaging.
FLEXIBLE PACKAGING COMPANY IN HYDERABAD
OUR WORK SAYS IT ALL
---
We are driven by creating experiences that deliver results for your business and for your consumers.
CONSTRUCT AND ENGAGE WITH YOUR EXPERT SYSTEM
---
FOOD PACKAGING COMPANY IN HYDERABAD
Focus on your marking with 24x7 perceivability to bundling clients over the globe. The void of such an entry in the bundling business with amplified precesense in Social Media Network has been filled by Jagannath Packaging, where individuals speaking to all measurements of the business enjoy productive communications prompting the shared advantage of all
Get a Quote